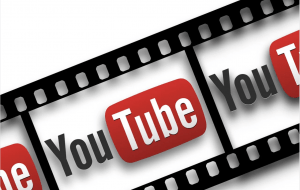 Building a large subscriber base on YouTube and massive numbers of views doesn't happen by chance or overnight.
Many would-be YouTube success stories start with frustration at how slowly things can happen if you aren't sure how to approach it, what to focus on to build your channel, or when you should expect results.
That's where we come in. We can help you grow your channel, consult with you on the content you are producing, and show you certain tweaks to make to help you rank better in YouTube search and also to help your videos rank better in YouTube.
One of the other important YouTube services we offer is YouTube captioning. Providing custom captions for your videos is extremely important since close to 40% of your audience needs or prefers to consume your video by reading the subtitles/captions.
It's not just the hearing impaired who need or want to read captions. People who are watching your video who are in a waiting room or car with other people, for example, usually prefer to read the captions instead of turning the volume up for everyone to hear or instead of using earbuds that prevent them from interacting with others around them.
What's more, the auto-captions that YouTube provides, while appreciated, is not as accurate as needed. It's usually full of incorrect wording, poor or no punctuation, and guesses at what you are saying. These things will make your video look unprofessional and likely turn away 40% of the people who attempt to watch your video. In fact, many people will not even watch your video if they realize it only has YouTube's auto-captioning.
So you can increase your audience by having your videos captioned by a professional who understands how it works. You can further increase your audience by offering captions and subtitles in other languages. The link above is to a service we recommend who provides those things.